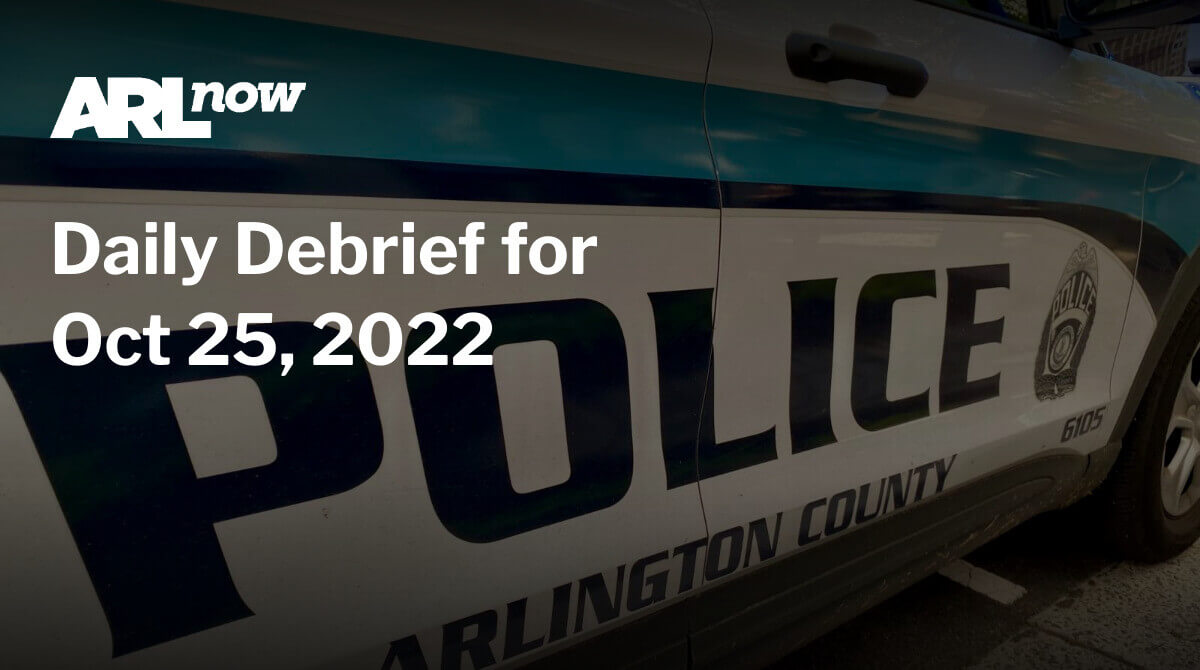 Good Tuesday evening, Arlington. Today we published 5 articles that were read a total of 4723 times… so far.
📈 Top stories
The following are the most-read articles for today — Oct 25, 2022.
📅 Upcoming events
Here is what's going on Wednesday in Arlington, from our event calendar.
⛅ Wednesday's forecast
Mostly cloudy throughout the day. High of 67 and low of 54. Sunrise at 7:31 am and sunset at 6:17 pm. See more from Weather.gov.
👂 Audio summary
Get caught up on all of our reporting today with this brief audio summary.
👀 A look around town
Thanks for reading! Feel free to discuss the day's happenings in the comments.
Recent Stories
Arlington and its neighbors have become more segregated in the last 10 years while fair housing legislation at the state level faces significant roadblocks. Arlington's fair housing enforcement, education, and commitment to equity practices in housing policy and programs are beginning to show signs of improvement but much more needs to be done. 
Join the NAACP Arlington Branch, HOME of Virginia, and Equal Rights Center for the 2nd Annual Arlington Fair Housing Conference on April 15th to discuss the threats and opportunities to advancing fair housing policy across the state and within Arlington.
The half-day, in-person event will feature speakers from fair housing advocacy organizations and government agencies including the U.S. Department of Housing and Urban Development, and focus on fair housing policy trends in Virginia and Arlington County. The conference aims to advance the understanding of issues and policies related to equity and affirmatively further fair housing among local officials, advocates, and members of the public.
2nd Annual Arlington Fair Housing Conference