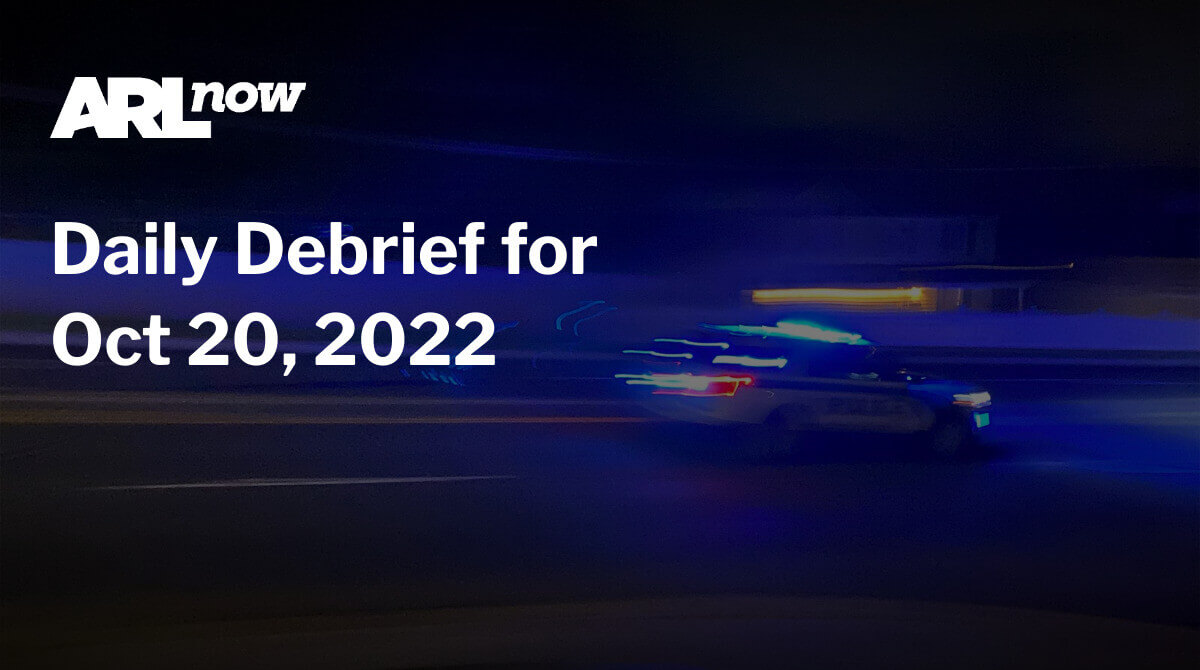 Good Thursday evening, Arlington. Today we published 6 articles that were read a total of 5091 times… so far.
📈 Top stories
The following are the most-read articles for today — Oct 20, 2022.
📅 Upcoming events
Here is what's going on Friday in Arlington, from our event calendar.
🌦 Tomorrow's forecast
Clear throughout the day. High of 63 and low of 44. Sunrise at 7:25 am and sunset at 6:23 pm. See more from Weather.gov.
👂 Audio summary
Get caught up on all of our reporting today with this brief audio summary.
👀 A look around town
Thanks for reading! Feel free to discuss the day's happenings in the comments.
Recent Stories
Join us December 10 & 11 for our Annual Handmade Holiday Workshop Series. We have a myriad of fun and festive programs from linoleum block wrapping paper printing and buttonhole book making workshops led by Eliza Clifford to a meditative grid workshop and Calligraphy Card Making with Anjelika Deogirikar. Join these wonderful artists and get creative this holiday season!
If you're looking for a mental health professional in Virginia, Washington D.C., or Maryland, we can help.
We provide a confidential and convenient way to get the help you need from the comfort of your own home.
We offer a free 15-minute consultation to see if our services fit your needs.
The services we offer are:
Join us as we celebrate the holiday of Chanukah! Enjoy delicious Latkes, hot cocoa, donuts and more!
Clarendon Menorah Lighting and Community Celebration
Experience the festival of lights!!
*Lighting of a giant 9 foot Menorah
NCE's Holiday Concert will bring the finest classical masterpieces and holiday favorites together for the whole family. The festivities begin with Leroy Anderson's classic "Sleigh Ride" and "Chanukkah Festival", music from the Nutcracker and by J.S. Bach.
Outstanding Young Artist