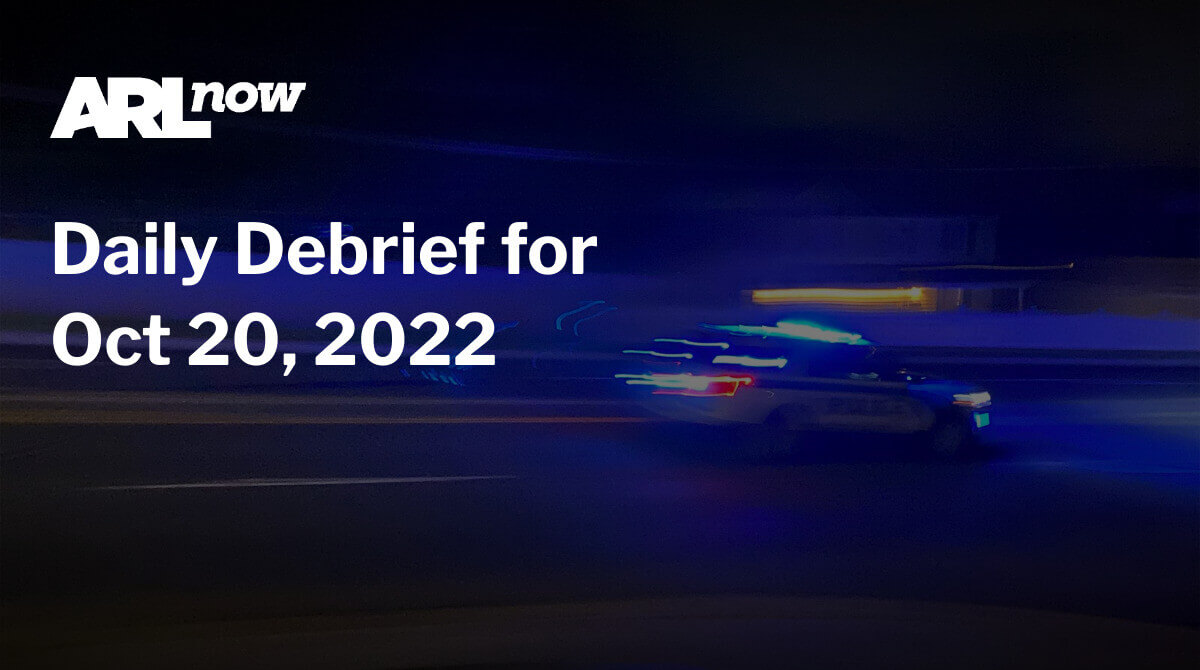 Good Thursday evening, Arlington. Today we published 6 articles that were read a total of 5091 times… so far.
📈 Top stories
The following are the most-read articles for today — Oct 20, 2022.
📅 Upcoming events
Here is what's going on Friday in Arlington, from our event calendar.
🌦 Tomorrow's forecast
Clear throughout the day. High of 63 and low of 44. Sunrise at 7:25 am and sunset at 6:23 pm. See more from Weather.gov.
👂 Audio summary
Get caught up on all of our reporting today with this brief audio summary.
👀 A look around town
Thanks for reading! Feel free to discuss the day's happenings in the comments.
Recent Stories
At Generation Hope, we're dedicated to supporting teen parents in college as they work toward earning their degrees. We are in need of caring child care volunteers for upcoming events on Saturday, October 21st (in Washington, DC), and Saturday, November 4th (in Arlington, VA). Join our growing volunteer community and support us at an event this fall!
At all of our events, we provide free onsite child care for the children of the teen parents we serve, creating a nurturing environment for the kiddos while their parents learn valuable life skills and build community.
If you enjoy working with children and are looking to make an immediate impact in your community, please visit https://www.generationhope.org/volunteer to learn more.