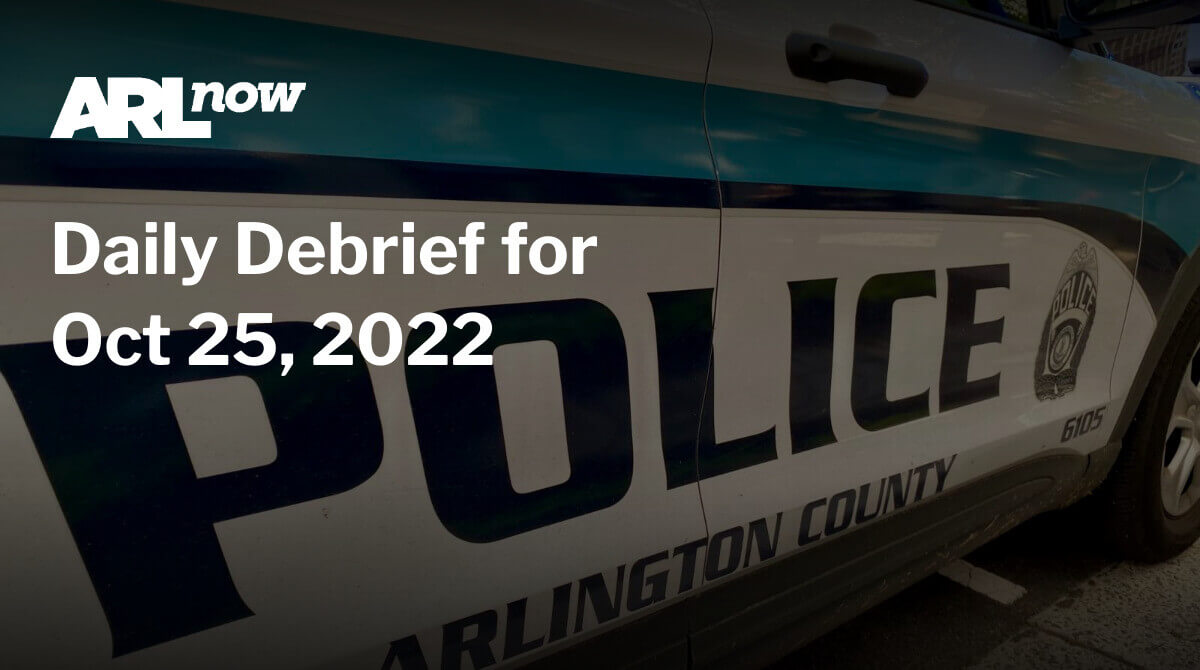 Good Tuesday evening, Arlington. Today we published 5 articles that were read a total of 4723 times… so far.
📈 Top stories
The following are the most-read articles for today — Oct 25, 2022.
📅 Upcoming events
Here is what's going on Wednesday in Arlington, from our event calendar.
⛅ Wednesday's forecast
Mostly cloudy throughout the day. High of 67 and low of 54. Sunrise at 7:31 am and sunset at 6:17 pm. See more from Weather.gov.
👂 Audio summary
Get caught up on all of our reporting today with this brief audio summary.
👀 A look around town
Thanks for reading! Feel free to discuss the day's happenings in the comments.
Recent Stories
The 44th Leeway Overlee Community Day and Yard
Sale will be along the John Marshall Drive/Ohio Street greenway on
Saturday, June 3 from 9 a.m. until 1 p.m. The community will be out in
force to exchange information and greetings, sell unneeded household
items, and pick up a few bargains.
About 100 families set up tables for the festivities, which take
place along the six-block stretch of the greenway from near Langston
Blvd. to Washington Blvd. Attendance is free, but
a $10 fee will be collected from individuals and families selling
household items during the event. Ensure that all goods and rubbish are
removed from the greenway by 1 p.m. Leave dogs at home.
For more info, call 703-532-6101. If planning to sell, start labeling
your items for sale NOW! Event will take place as long as there is not
active rain. Rain date is June 10.
36TH FESTIVAL ARGENTINO
ARLINGTON JUNE 3RD, 2023
Sat, June 3rd I 3:30 pm / Shows 5:50 pm I Kenmore Auditorium I Glencarlyn
The 36th Festival Argentino USA celebrates Argentine Day and Cultural Freedom. The folkloric group Los 4 de Córdoba and 25 more artists from Argentina, World, and Solidarity Tribute, 200 years of friendship between USA and Argentina!.
Are you ready to jump into homeownership or started considering it but don't know where to start? Financial preparation is key when thinking about purchasing your first home and the first step to getting pre-approved.
Join ACFCU's mortgage loan officers
Treat yourself this Independence Day with a world-class, private 4th of July extravaganza at the Military Women's Memorial – a premier National Capital Region site.
Great food, fun, and the best views of Washington DC's spectacular fireworks display. Relax, enjoy,