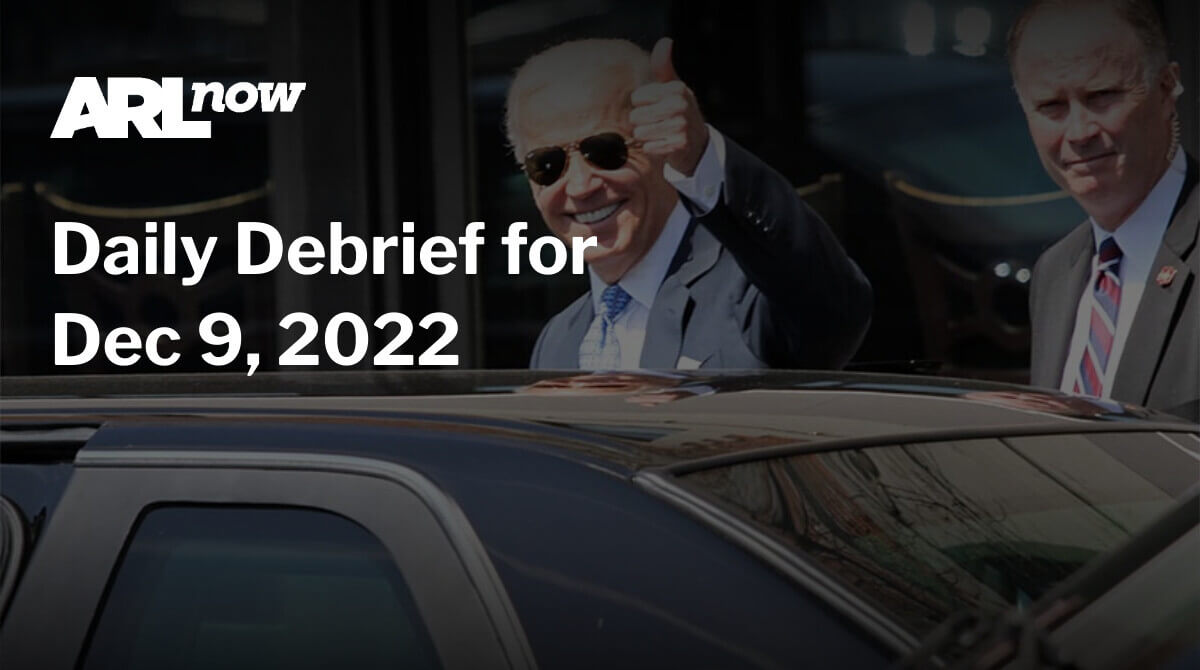 Good Friday evening, Arlington. Today we published 6 articles that were read a total of 7935 times… so far.
📈 Top stories
The following are the most-read articles for today — Dec 9, 2022.
Since it's Friday, we've also compiled a list of the most-read Arlington articles of the week, below.
📅 Upcoming events
Here is what's going on Saturday in Arlington, from our event calendar.
And here are the events planned for Sunday:
⛅ Saturday's forecast
Mostly cloudy throughout the day. High of 46 and low of 40. Sunrise at 7:18 am and sunset at 4:48 pm. See more from Weather.gov.
💡 Thought of the Day
"Though the clouds may hide the sun, a light still remains in all of us." – Unknown
🌅 Tonight's sunset
We hope you have a great weekend, Arlington! Feel free to discuss the most-read stories of the week, the upcoming weekend events or anything else of local interest in the comments. 👋
Recent Stories
Have you noticed a striking sculpture at Monroe Street and Wilson Boulevard? It's the Museum of Contemporary Art Arlington's newest installation, Make Your Mark, by Arlington artist, Adam Henry. This sculpture celebrates MoCA Arlington's rebranding and brings the museum's energy outdoors.
On February 11, come inside when the museum's galleries reopen with two new exhibitions: Rebecca Rivas Rogers: Grey View and Crisis of Image.
Grey View, in the Wyatt Resident Artist Gallery, is an homage to "gray" and a snapshot of the artist's process. Consisting of photographs, collage, and a site-specific installation, this show is an outgrowth of Rivas-Rogers' visual investigations into places you see on your way to somewhere else.
On the main level, Crisis of Image features artists who seek equity in today's saturated visual world by developing new methods related to the production of images.