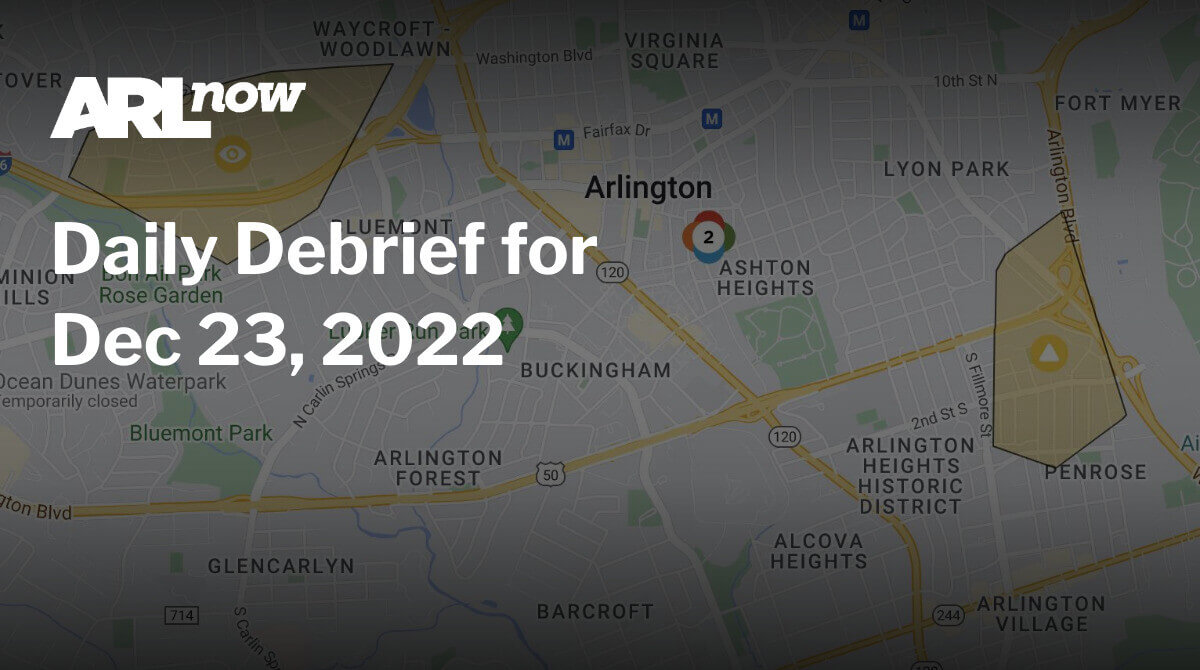 Good Friday evening, Arlington. Today we published 3 articles that were read a total of 10256 times… so far.
📈 Top stories
The following are the most-read articles for today — Dec 23, 2022.
Since it's Friday, we've also compiled a list of the most-read articles of the week, below.
📅 Upcoming events
Here is what's going on Saturday in Arlington, from our event calendar.
🌤 Saturday's forecast
Clear throughout the day. High of 23 and low of 16. Sunrise at 7:26 am and sunset at 4:53 pm. See more from Weather.gov.
💡 Thought of the Day
You will soon have a great opportunity to make a powerful new friend.
🌅 Tonight's sunset
We hope you have a great weekend, Arlington! Feel free to discuss the most-read stories of the week, the upcoming weekend events or anything else of local interest in the comments. 👋
Recent Stories
Are you ready for a family frolic in front of the lens? Look no further! Our Mini Photo Sessions are here, and they're filled with laughter, wagging tails, and unforgettable moments.
What to Expect:
• Professional Portraits: Bring your furry friends or the whole family for a portrait experience like no other. We promise to capture the most charming moments!
• Outdoor Adventures: We'll set the stage in a beautiful outdoor location, ensuring your mini session is filled with natural light and colorful backgrounds.