Good Friday evening, Arlington. Today we published articles that were read a total of 17124 times… so far.
📈 Top stories
The following are the most-read articles for today — Feb 3, 2023.
Since it's Friday, we've also compiled a list of the most-read articles of the week, below.
📅 Upcoming events
Here is what's going on Saturday in Arlington, from our event calendar.
And here are the events planned for Sunday:
🌤 Saturday's forecast
Clear throughout the day. High of 35 and low of 30. Sunrise at 7:13 am and sunset at 5:34 pm. See more from Weather.gov.
💡 Thought of the Day
What is my purpose in this infinite and ever-changing universe, and how can I use my life to make a lasting impact?
🌅 Tonight's sunset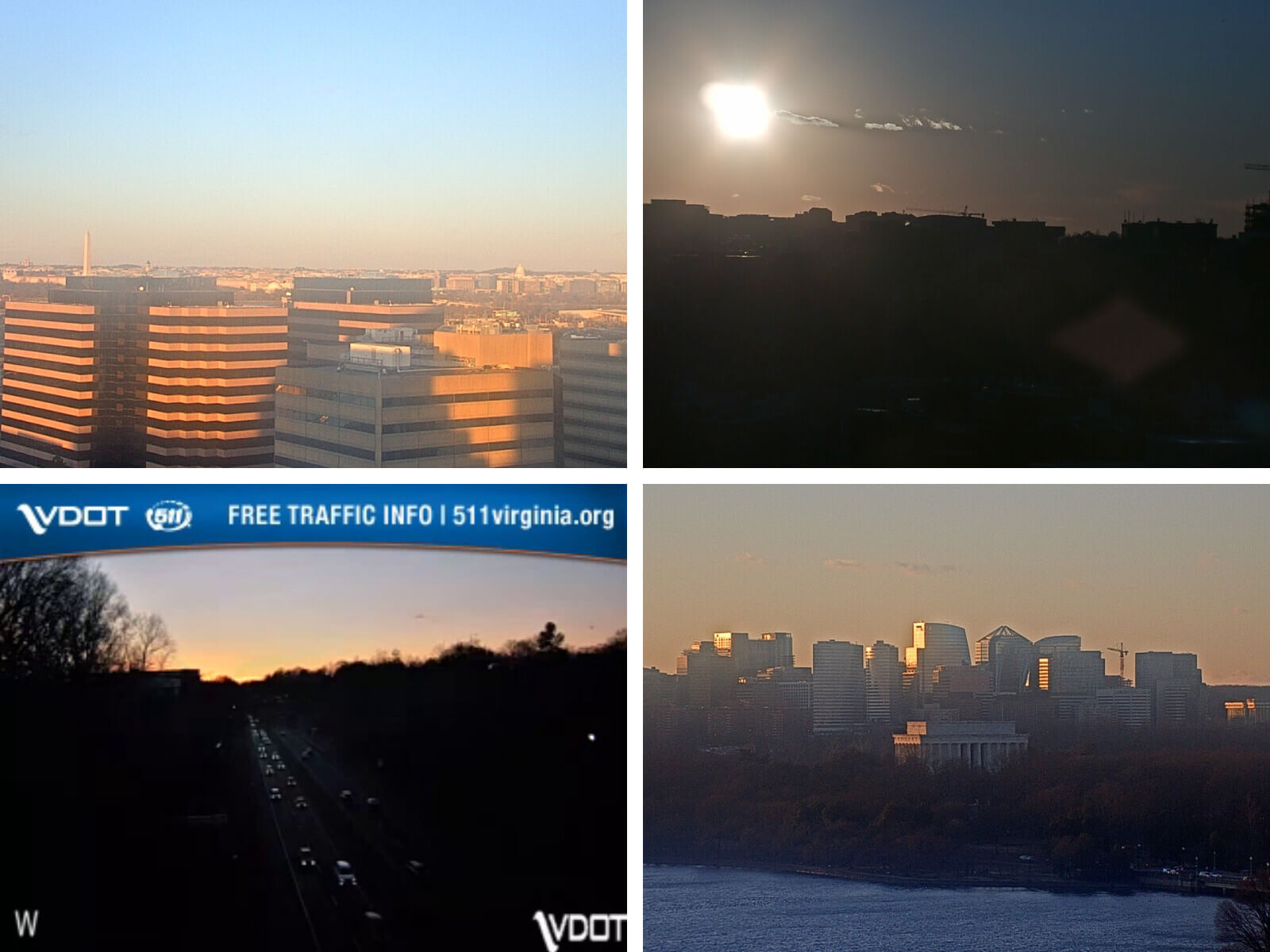 We hope you have a great weekend, Arlington! Feel free to discuss the most-read stories of the week, the upcoming weekend events or anything else of local interest in the comments. 👋
Recent Stories
Synetic Theater Camps are a wildly fun, highly accessible choice for young people who love moving, playing games, and making memories. Registration is open now for Summer Camps (sessions June 20-August 25) and there are even a few spots left for Spring Break camp, April 3­-7.
Located in National Landing, these performance-based camps are designed for students of all ages – no theater or performance experience required.
Led by professional teaching artists, campers learn acting, movement, and technical theater skills through the lens of Physical Theater. Physical Theater incorporates acting, movement, dance, mime, and acrobatics. If you've seen a Cirque du Soleil performance, you'll find many similarities.
Most first-time campers are new to the performing arts, and teaching artists are well-versed in engaging students at all levels. Parents and campers report that one of the best parts of Synetic is the community, with many families returning year after year because they feel a strong sense of belonging.